Located at Heydar Aliyev Avenue 165, the administrative building of the State Oil Fund of the Republic of Azerbaijan (SOFAZ) – SOFAZ Tower is a unique project which combines ancient history of Azerbaijani Carpet Schools with the most recent technological innovations in line with the highest international standards.
SOFAZ Tower incorporating Azeri art truly embodies both history and future developments of the country. Motifs of Tabriz, Shirvan, Ganja, Garabakh, Gazakh, Guba, Irevan, Baku and Nakhchivan Carpet Schools are widely used in almost each corner of the building.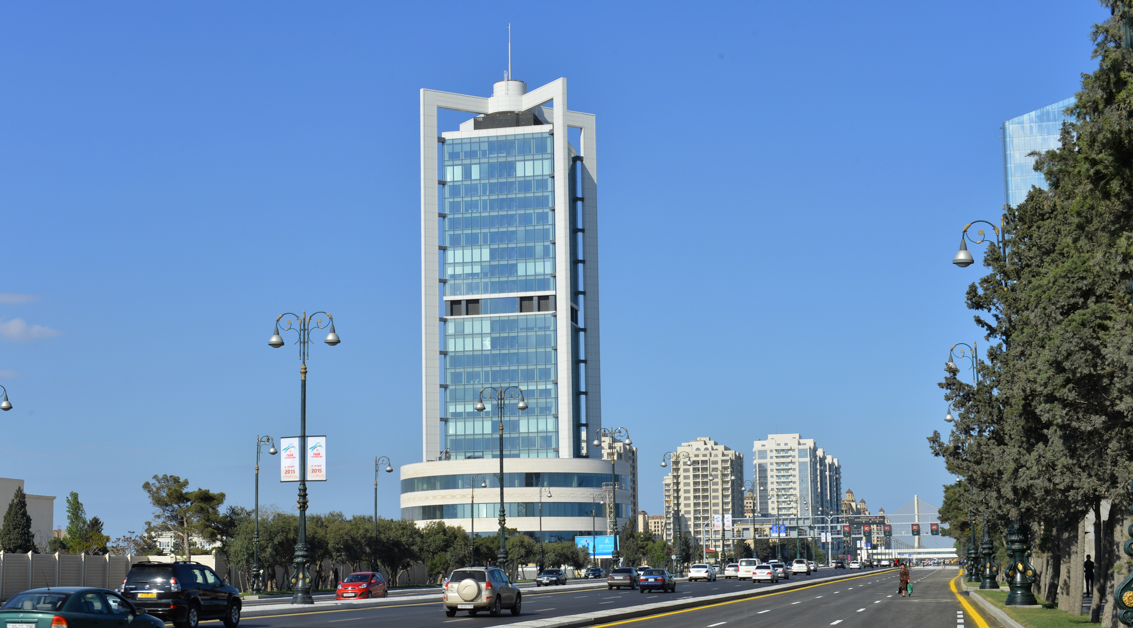 The groundbreaking ceremony of SOFAZ Tower took place on December 29, 2009 with the participation of the President of the Republic of Azerbaijan Ilham Aliyev.
The construction and design of the building was completed within five years and on December 29, 2014 the Opening ceremony of SOFAZ's new administrative building took place, with the participation of the President Ilham Aliyev.
The conceptual project of SOFAZ Tower was prepared by the French "Inter Art Etudes" company.
The construction of the building was carried out by by Besix-Az Besix consortium established by the Belgium "N.A. Besix S.A" and local Az Besix companies.
Control over the construction process was carried out by "AECOM" Russia limited company.
With a height of 117 meters (140 meters with the tower), the administrative building is comprised of 24 floors including 2 underground floors for parking, three floors above ground called "podium" which includes common areas (canteen, library, conference hall, board meeting facilities, a museum, a conference hall for 200 seats and etc.), 18 open space office floors including the Executive Director's floor and 3 technical floors.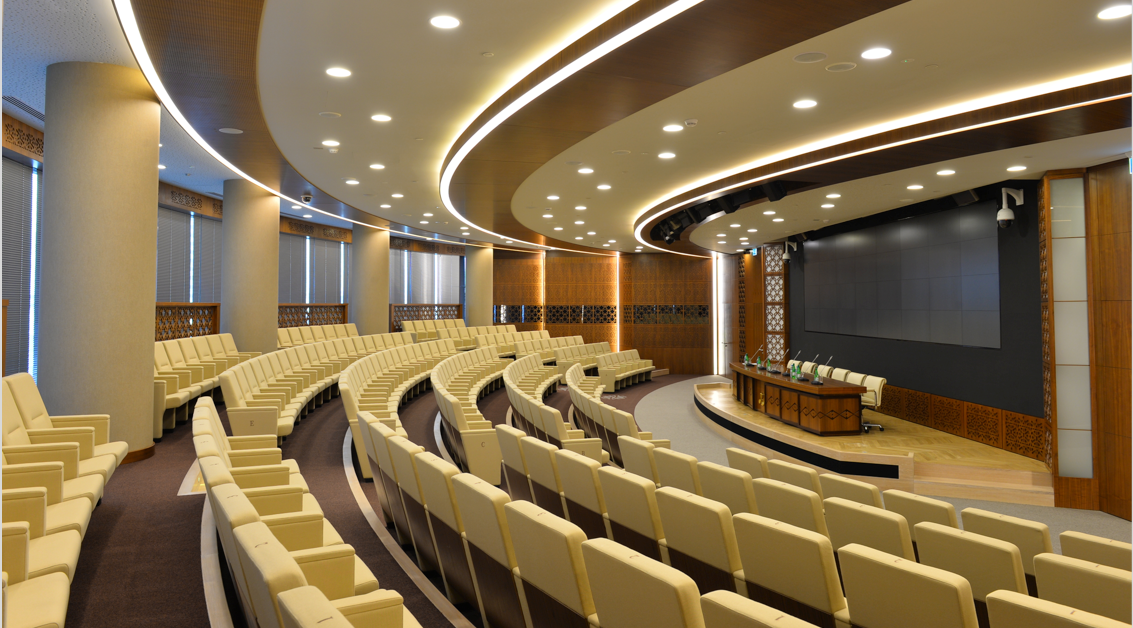 Sustainability and energy efficiency requirements have been considered and implemented in the design and construction of the building. The building has a double skin façade with ventilated cavity providing efficient energy saving. The façade system includes motorized and sun sensor controlled retractable venetian blinds integrated in the cavity of the double skin façade and are grouped and controlled by weather sensors per elevation.
SOFAZ Tower falls under green building class. Soft landscaping (Winter Garden) has been included as part of the building's design. The building also features renewable energy production specificity (non-standard energy gain techniques such as photovoltaic panels and solar invertors).
In 2016, the administrative building of SOFAZ has undergone BREEAM assessment in new construction fully-fitted methodology and became the first building in Azerbaijan to receive the Good rate.
Design concept of the building